Aetna and Privia Health's ACO Collaboration Results in Improved Patient Care and Cost Savings
ARLINGTON,VA (July 10, 2018) – Privia Health and Aetna (NYSE: AET) today released outcomes data stemming from an accountable care organization (ACO) attribution agreement with Privia's ACO, Privia Quality Network (PQN), which helped improve clinical outcomes for patients and financial outcomes for both Privia's healthcare providers and Aetna's customers. Privia and Aetna entered into this ACO agreement July 1, 2016.
To gauge success, results for Aetna members who receive care from Privia doctors were compared to results for Aetna members throughout the rest of the market. This comparison showed that Privia reduced claims costs for Aetna members by $3.8M since the inception of this agreement. Under the terms of its gain-sharing agreement with Aetna, Privia received close to $1.6M in incentive rewards for generating these savings.
To accomplish these results, Aetna and Privia collaborated to identify and mitigate specific medical cost trends, such as outpatient procedures performed in hospitals and brand name drugs prescribed. Aetna provided data analytics to support these initiatives. These analytics, paired with Privia's physician-led engagement and education platform, drove improved clinical and financial outcomes.
"Our collaboration with Privia is a prime example of Aetna's commitment to value-based care, ensuring that patients receive the right care in the right place at the right time," said Mike Bucci, President of Aetna's operations in Maryland, DC, and Virginia. "Our goal is to collaborate effectively with providers and, by doing so, improve the health of our members while improving financial results for our customers."
This ACO arrangement covers approximately 35,000 Aetna members living in Maryland, DC and Northern Virginia and is designed to improve the quality of care and patient experience, while simultaneously decreasing costs.
Additional proof points gleaned from Aetna's ACO Scorecard Data include:
Nearly the entire market population of the members with asthma and diabetes adhered to their medications and received the appropriate testing such as retinal exams and Hemoglobin A1C tests, respectively.
One hundred percent of members ages three to six years old completed their annual well-child visits.
"Privia's approach to patient-centered care is hyper-focused on removing obstacles that hinder the doctor/patient relationship," said Shawn Morris, Chief Executive Officer of Privia Health. "It's our privilege to work with Aetna and other insurers that are committed to understanding the importance of empowering physicians to succeed financially while focusing on what truly matters: delivering high quality, affordable health care to their customers and our physician's patients. We simply refer to this as 'changing health care to what it ought to be.'"
About Privia Health
Privia Health LLC, based in Arlington, VA, is a national physician practice management and population health technology company that partners with leading doctors to keep people healthy, better manage disease, and to reward providers for delivering high value care. Through its high-performance physician groups, accountable care organizations (Privia Quality Network), and population health management programs, Privia works in close partnership with forward-thinking health plans, national payers, and employers to better align reimbursements to quality and outcomes. Privia's proprietary technology platform, combined with an innovative approach to patient engagement and physician-driven wellness, focuses on building a better healthcare delivery system and a healthier patient population. For more information: www.priviahealth.com. @PriviaHealth
About Aetna
Aetna is one of the nation's leading diversified health care benefits companies, serving an estimated 40.3 million people with information and resources to help them make better informed decisions about their health care. Aetna offers a broad range of traditional, voluntary and consumer-directed health insurance products and related services, including medical, pharmacy, dental and behavioral health plans, and medical management capabilities, Medicaid health care management services, workers' compensation administrative services and health information technology products and services. Aetna's customers include employer groups, individuals, college students, part-time and hourly workers, health plans, health care providers, governmental units, government-sponsored plans, labor groups and expatriates. For more information, see www.aetna.com and learn about how Aetna is helping to build a healthier world. @AetnaNews
###
Privia Health Media Contact:
Alexa Flowers
571-295-7517
priviapress@priviahealth.com
Aetna Media Contact:
Karla Cutting
312-928-3020
cuttingk@aetna.com
View all Press Releases
Media Inquiry Contact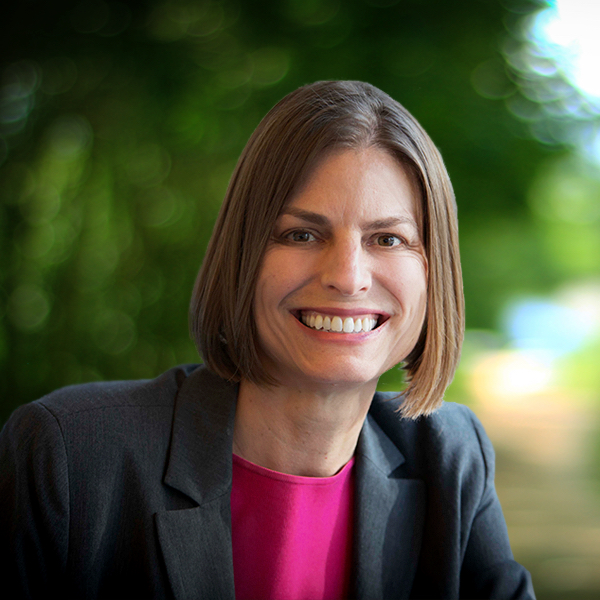 Jen Porter
Vice President
Marketing, Communications & Patient Experience
Privia is available to provide information and interviews to representatives from news media or social media organizations.
As seen in