Privia Health Launches National Top Doctor Network
Privia Medical Group aligns 143 top providers to create a national, high-performance medical practice
ARLINGTON, VIRGINIA (January 13, 2014) – Privia Health, LLC, a leading physician practice management and population health technology company, announced today that it has launched Privia Medical Group, one of the nation's most sophisticated, high-performance medical practices.
Privia Medical Group, a rapidly growing multispecialty group of 143 providers, represents the next-generation medical practice. In partnership with leading health plans and national payers, the group focuses on improving both the quality and value of care, using sophisticated technology, a team-based approach, and unique population health management programs.
Privia Medical Group is nationally focused, currently serving over 300,000 patients from 52 local practices in the greater Washington D.C. metro area. The initial 143 providers who have formed Privia Medical Group include some of the most respected physicians in the Washington, D.C. area. Privia Medical Group doctors:
Have consistently been named as Top Doctors by the Washingtonian magazine
Have graduated from some of the nation's top medical schools
Serve as Chiefs of Staff, Chief Residents, and Board Members of the area's best hospitals
Serve as team doctors for many of Washington D.C.'s professional sports teams
"Many leading primary care doctors and specialists in our area came together to form Privia Medical Group," said Dr. Fred Taweel, a Reston-based Internist and member of Privia Medical Group's Steering Committee. "As healthcare reform evolves our reimbursement system, doctors have realized they cannot succeed in isolated small and medium-sized practices. They must be a part of a larger group and clinically integrated network".
Dr. Taweel continued, "The question for our practice was 'What kind of a medical group do we want to join?' We decided that rather than go sell out our practice and work for someone else, we should form an independent, physician-led high-performance group that can partner directly with health plans to reward our doctors for improving outcomes and delivering value."
Dr. Steve Zimmet, an Arlington-based Pulmonologist and Steering Committee member said, "We knew Privia Health was the right partner to help us form what we believe will be the nation's leading high-performance medical group. We've worked with Privia for many years on population health management. Privia provides this group access to capital, expertise, practice management resources, and extremely innovative technology that will enable us to succeed in value-based care delivery. This is not your traditional 'old school' medical practice. Through our technology and sophisticated care management platform, we have the ability to get into unique arrangements with payers that can improve care for patients, and can substantially reward our doctors for delivering value. This is the future of medicine."
With nearly $20M of invested capital, Privia Health has developed a proprietary cloud-based technology and population health management platform that enables patients to collaborate with their doctor and care team to identify wellness goals, develop individual action plans, flag care gaps, track progress, monitor key health indicators, and deeply engage patients in their own care. For example, a patient can use a wireless blood pressure monitoring system to provide regular feedback to his/her doctor on how well a new medication is working. Privia's technology, combined with its team of nurse care managers, health coaches, dieticians, and fitness trainers, provides the platform that helps physicians better manage and support the care of their patients, especially outside of the doctor's office where patients spend 99% of their time.
"We could not be more excited about the opportunity in front of us," said Jeff Butler, Privia Health's Chairman and CEO. "We're amazed at the caliber of top doctors that have joined Privia Medical Group, and who have committed themselves to improving the delivery of care for patients. It's no secret that the doctor's role in the business of healthcare has diminished over the years. We believe that's wrong for patients and wrong for the healthcare system. Great doctors know how to deliver high quality, high value care. With the right technologies, resources, reimbursement systems, and partnerships with forward-thinking health plans, we can unleash the power of great doctors to transform medicine and deliver value. We're proud to be offering top doctors an opportunity to remain in an independent, high-performance physician group that rewards them for living by their Hippocratic Oath, by taking great care of patients."
Privia Medical Group and the Privia Quality Network, Privia's clinically integrated network and Accountable Care Organization (ACO), are growing rapidly, initially in the Washington D.C. metro area, followed by a national expansion. Privia extends invitations to doctors interested in joining its networks based on factors such as their reputation amongst peers and the community, their medical education and training, their professional achievements and years in practice, and their commitment to proactive, patient-centric care and service excellence.
Benefits to doctors joining Privia Medical Group and/or the Privia Quality Network include:
Access to participate and build relationships in an exclusive network of some of the leading doctors in the area, who are all working together to improve patient care
Access to reimbursement arrangements with payers that are only available to large physician groups and sophisticated networks
Ability to leverage the millions of dollars of investments Privia has made in its population health programs, infrastructure, technology and support teams to help drive savings and better care for patients
Doctors interested in learning more about Privia Medical Group and the Privia Quality Network can send an email to physicians@priviahealth.com. Patients interested in joining a Privia Medical Group practice can visit www.priviahealth.com to find a top Privia doctor and book an appointment
About Privia Health
Privia Health is a unique physician practice management and population health technology company that partners with top doctors to keep people healthy, prevent disease, and better manage care in-between office visits. Through our high-performance physician group, accountable care organization (ACO), and population health management programs, Privia works in close partnership with forward-thinking health plans and national payers to improve health outcomes and deliver high value care. Privia's sophisticated cloud-based technology platform, combined with our unique approach to physician-driven wellness and care management, is transforming the healthcare delivery system and creating a healthier patient population.
About Privia Medical Group
Privia Medical Group, a national, high-performance medical practice, combines technology, team-based care, and unique wellness programs to help leading doctors better manage the health of their populations. Privia Medical Group is a multi-specialty practice, with a large number of primary care physicians and medical specialists that manage high cost chronic disease. Our medical group enjoys close partnerships with many leading national payers, with reimbursement programs that reward our doctors for improving outcomes and delivering high value care.
About Privia Quality Network
Privia Quality Network, a national clinically integrated network and ACO, is emerging as one of the leading independent physician networks in the country. Privia Quality Network brings together independent physician practices to focus on sharing data, improving care coordination, and collaborating on initiatives to improve outcomes and deliver high value care. Doctors practicing in Privia Quality Network get access to innovative reimbursement programs that are only available to large, sophisticated physician networks that have the technologies and resources needed to manage population health.
####
View all Press Releases
Media Inquiry Contact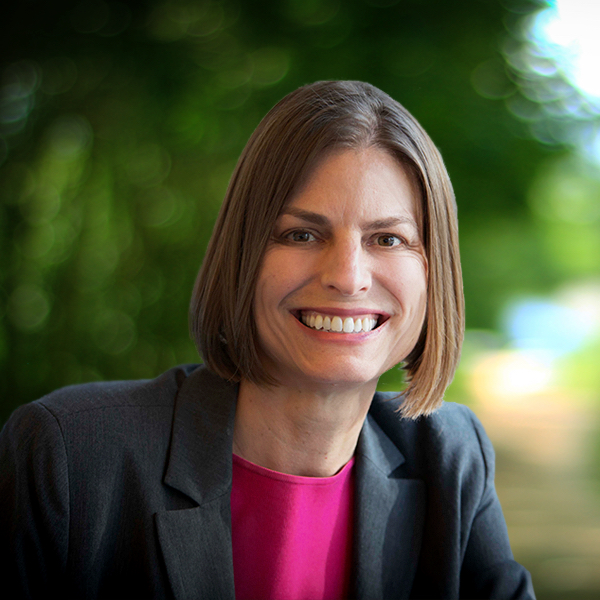 Jen Porter
Vice President
Marketing, Communications & Patient Experience
Privia is available to provide information and interviews to representatives from news media or social media organizations.
As seen in