Fairfax Family Practice Centers' 133 Providers Partnering With Privia Medical Group
Privia is now one of the largest Integrated Delivery Networks in the United States
ARLINGTON, VIRGINIA (October 1, 2015) Privia Health, LLC ("Privia"), a national physician practice management and population health technology company announced today that Fairfax Family Practice Centers is partnering with Privia Medical Group ("PMG") in its Mid-Atlantic market. Privia's integrated delivery network is now one of the largest in the country, with over 1,000 providers in the Mid-Atlantic region alone, with additional operations in 6 states and currently serving over 2 million patients.
Fairfax Family Practice Centers ("FFPC") is one of the largest and most well respected independent physician practices in the Mid-Atlantic, with over 130 providers practicing across 14 locations in the Northern Virginia area, including Centreville, Fairfax, Gainesville, Loudoun, Lorton, Manassas, Reston, South Riding and Vienna. These locations specialize in Family Medicine and are recognized by the National Committee for Quality Assurance as Level III Patient-Centered Medical Homes, serving over half a million patients annually.
"We chose to partner with Privia Medical Group because we believe doing so best positions Fairfax Family Practice Centers to be a leader in transforming our region's healthcare delivery system to one that focuses on quality, outcomes, and patient-centered care," said Lauri Rustand, CEO of FFPC. "Privia Health has the resources, technology tools, and proven performance in population health management that when combined with our physician expertise in primary care medicine will enable us to provide higher quality care for our patients, better access, and improved ability to manage the health of our population in the coming years."
"We are thrilled to partner with Fairfax Family Practice Centers, one of the premier physician practices in our region," said Jeff Butler, Privia Founder and CEO. "This is a transformative time in healthcare, and we're honored to come alongside FFPC's highly experienced providers and management team to help drive meaningful change for the benefit of patients. Together with Fairfax Family Practice Centers, we plan to continue strengthening our relationships with other independent physician practices, with our health plan partners, and with local hospitals and health systems in pursuit of a better, more effective delivery system."
About Privia Medical Group
Privia Medical Group, a national, high-performance medical practice, combines technology, team-based care, and unique wellness programs to help leading doctors better manage the health of their populations. Privia Medical Group is a multispecialty practice, with a large number of primary care physicians and medical specialists that manage high cost chronic disease. Our medical group enjoys close partnerships with many leading national payers, with reimbursement programs that reward our doctors for improving outcomes and delivering high value care. For more information, please visit: www.priviamedicalgroup.com.
About Privia Health
Privia Health LLC, based in Arlington, VA, is a national physician practice management and population health technology company that partners with leading doctors to keep people healthy, better manage disease, and to reward providers for delivering high value care. Through its high-performance physician group (Privia Medical Group), accountable care organization (Privia Quality Network), and population health management programs, Privia works in close partnership with forward-thinking health plans and national payers to better align reimbursements to quality and outcomes. Privia's proprietary cloud-based technology platform, combined with an innovative approach to patient engagement and physician-driven wellness, focuses on building a better healthcare delivery system and creating a healthier patient population. For More Information: www.priviahealth.com.
About Fairfax Family Practice Centers
Fairfax Family Practice Centers (FFPC) is a physician owned and operated medical group consisting of over 130 primary care providers in 14 locations dedicated to patient-centered medical care for the Northern Virginia community since 1971. All physicians are board certified in Family Practice, Pediatrics, or Internal Medicine and work side-by-side with primary care trained nurse practitioners, physician assistants and other licensed health professionals. FFPC provides graduate medical education to new primary care practitioners in collaboration with Virginia Commonwealth University and Inova Health System. Since it began in 1972, this training program has evolved into one of the nation's top rated family medicine residency programs and helps all FFPC physicians stay abreast of the latest developments in primary care medicine. In 2011, FFPC achieved certification by the National Center for Quality Assurance (NCQA) as a level 3 medical home. These physician-led care teams provide for every patient's health care needs and coordinates care across the health care system. Our service philosophy promotes long lasting relationships with our patients and families as well as the health care community in which we are part. To learn more about Fairfax Family Practice Centers, visit www.fairfaxfamilypracticecenters.com.
####
View all Press Releases
Media Inquiry Contact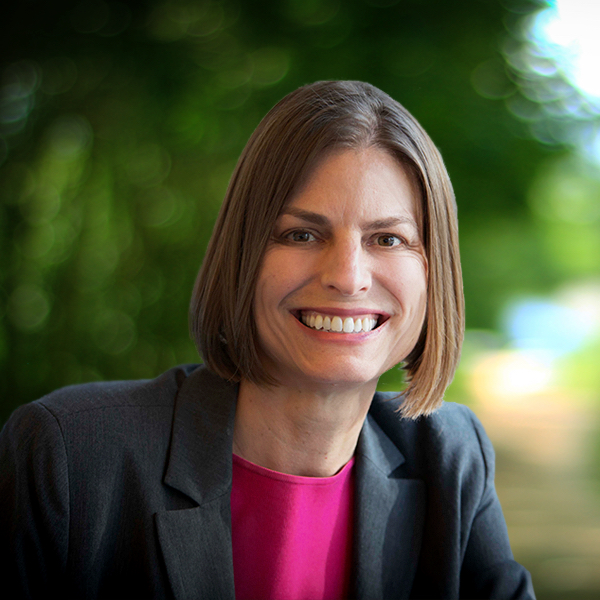 Jen Porter
Vice President
Marketing, Communications & Patient Experience
Privia is available to provide information and interviews to representatives from news media or social media organizations.
As seen in