Dr. Clay Ackerly Named Chief Medical Officer for Privia Health
Dr. Clay Ackerly, former Chief Clinical Officer for naviHealth, Inc., to lead Privia Medical Group efforts in population health and care transformation
ARLINGTON, VIRGINIA (October 18, 2016) Privia Health, LLC ("Privia"), a national physician practice management and population health company announced today that Dr. Clay Ackerly, former Chief Clinical Officer of naviHealth, Inc., joins Privia Health as the organization's Chief Medical Officer. Dr. Ackerly has extensive experience driving value in risk-arrangements across the care continuum, and joins Privia to further advance the innovative strategies within Privia's value-based platform.
"Privia has the right mission and vision – as well as a proven track record – of enabling physicians to successfully care for and deliver personalized care to their patients. In an era marked by uncertainty, change and administrative burden, the arrival of such a simple, patient-centered and physician-driven platform couldn't be more timely," said Dr. Ackerly. "I've worked in the population health space for more than 15 years, and I'm thrilled to help Privia build upon its current population health platform. Privia exists to help physicians provide high quality, affordable care to their patients, and to help physicians thrive in – not just survive through – a value-driven healthcare world, is a mission I look forward to building upon."
Most recently, Dr. Ackerly served as the Chief Clinical Officer for naviHealth, Inc., a national post-acute management company. In this role, Dr. Ackerly worked across 26 states, with over 100 hospital partners, and thousands of post-acute partners to improve the quality and experience of care for over 2 million post-discharge patients. Prior to naviHealth, Dr. Ackerly served as Associate Medical Director for the Population Health division of Partners Healthcare, where he was responsible for risk-based contract performance for 500,000 covered lives, as well as the Assistant Chief Medical Officer at Massachusetts General Hospital (MGH). Dr. Ackerly also worked for the Federal Government, including CMS, the FDA, and the White House where he focused on health information technology and quality improvement programs.
As CMO, Dr. Ackerly will collaborate closely with the physicians of Privia Medical Group, one of the fastest growing multispecialty medical groups in the country. Privia Medical Group doctors have a shared vision of improving the quality and cost-effectiveness of care delivered to their patients. This vision is made possible by using sophisticated technology, a team-based approach, and unique population health management programs.
"Clay's dedication to innovative, value-based care is a great asset to the Privia team as we advance our vision to change the delivery of healthcare in the markets we serve," said Jeff Butler, Founder & CEO of Privia Health. "Privia will certainly benefit from Clay's deep experience in Medicare, Medicaid, and commercial risk programs; but most importantly, Clay's a good person, and shares a values and mission set that aligns perfectly with that of our team and physicians. We look forward to working with Clay to advance the "quadruple aim" of improved patient experience, better clinical outcomes, lower costs, and enhanced provider satisfaction."
Doctors interested in learning more about Privia Medical Group and its national accountable care organization, Privia Quality Network, can send an email to physicians@priviahealth.com. Patients interested in joining a Privia Medical Group practice can visit www.priviamedicalgroup.com to find a Privia doctor and book an appointment.
About Privia Health
Privia Health LLC, based in Arlington, VA, is a national physician practice management and population health technology company that partners with leading doctors to keep people healthy, better manage disease, and to reward providers for delivering high value care. Through its high-performance physician group (Privia Medical Group), accountable care organization (Privia Quality Network), and population health management programs, Privia works in close partnership with forward-thinking health plans and national payers to better align reimbursements to quality and outcomes. Privia's proprietary cloud-based technology platform, combined with an innovative approach to patient engagement and physician-driven wellness, focuses on building a better healthcare delivery system and creating a healthier patient population. For more information: www.priviahealth.com.
About Privia Medical Group
Privia Medical Group, a national, high-performance medical practice, combines technology, team-based care, and unique wellness programs to help leading doctors better manage the health of their populations. Privia Medical Group is a multispecialty practice, with a large number of primary care physicians and medical specialists that manage high cost chronic disease. Our medical group enjoys close partnerships with many leading national payers, with reimbursement programs that reward our doctors for improving outcomes and delivering high value care. For more information, please visit: www.priviamedicalgroup.com.
About Privia Quality Network
Privia Quality Network, a national clinically integrated network and ACO, is emerging as one of the leading independent physician networks in the country. Privia Quality Network brings together independent physician practices to focus on sharing data, improving care coordination, and collaborating on initiatives to improve outcomes and deliver high value care. Doctors practicing in Privia Quality Network get access to innovative reimbursement programs that are only available to large, sophisticated physician networks that have the technologies and resources needed to manage population health.
####
View all Press Releases
Media Inquiry Contact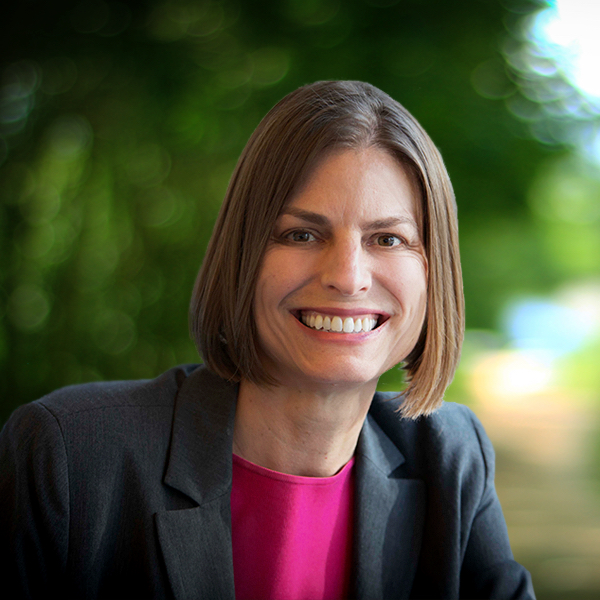 Jen Porter
Vice President
Marketing, Communications & Patient Experience
Privia is available to provide information and interviews to representatives from news media or social media organizations.
As seen in