Access Healthcare, Light Medical and Physicians Treatment Center Join Privia Medical Group
Privia continues expansion of Virginia network
ARLINGTON, VIRGINIA (September 14, 2016) Privia Health, LLC ("Privia"), a national physician practice management and population health technology company, announced today that three Lynchburg-based primary care practices, Access HealthCare, Light Medical, and Physicians Treatment Center (PTC), will join Privia Medical Group, one of the largest clinically integrated, high-performance networks in the nation, currently operating in 6 states with over 1,400 providers, and caring for over 3 million patients.
"Partnering with Privia grants us access to the technology and clinical support needed to better treat and coordinate care for our patients. We are thrilled to be partnering with Privia Medical Group, as it will allow us to take our patient care to the next level," said David Smith, MD, President and Owner of Access HealthCare.
"Health care is constantly evolving and we see our partnership as a way to stay at the forefront of these changes. Making the decision to partner with a group that allows us to maintain our independence, while improving our ability to care for patients was easy," said Matt Tatom, DO, President of Physicians Treatment Center.
Gregg Albers, MD, President of Light Medical said, "In joining Privia, a 2016 HFMA Award winner, we are aligning with an organization that has been recognized as an industry leader in healthcare finance. Privia's revenue cycle management team will support Light Medical's billing and collecting, allowing our practice to perform more efficiently."
"We're excited to be expanding our network in Central Virginia," said Jeff Butler, Founder and CEO of Privia Health. "These Lynchburg-based groups, along with Central Virginia Family Physicians and Medical Associates of Central Virginia, are paving the way to a new delivery system that rewards for delivering better patient outcomes in the Lynchburg community."
Privia Medical Group, a national physician practice that is purpose-built for population health, has consistently been one of the fastest growing physician organizations in the nation for the last 3 years. Privia now comprises over 1400 providers operating in the District of Columbia, Virginia, Maryland, New York, Georgia, Houston, and Dallas-Fort Worth.
Providers interested in learning more about Privia should email physicians@priviahealth.com.
About Privia Medical Group
Privia Medical Group, a national, high-performance medical practice, combines technology, team-based care, and unique wellness programs, to help leading doctors better manage the health of their populations. Privia Medical Group is a multispecialty practice, with a large number of primary care physicians and medical specialists that manage high cost chronic disease. Our medical group enjoys close partnerships with many leading national payers, with reimbursement programs that reward our doctors for improving outcomes and delivering high value care. For more information, please visit: www.priviamedicalgroup.com.
About Access Healthcare
Access HealthCare, a 2-provider practice established in 2000, provides comprehensive primary care services to men, women and children of all ages, including daytime office hours and on-call availability after hours. Access takes pride in offering old-style personal physicians, while being supported by the best modern technology for careful, professional medical care with an emphasis on wellness.
About Light Medical
Light Medical, Inc. was founded in 1989, serving the Lynchburg Community families, as well as the staff faculty and students of Liberty University in LU Health Services for 26 years. The 2-provider practice continues to serve the medical, preventative care, sports medicine, and occupational healthcare needs of the Lynchburg Community in the Light Medical office on Linkhorne Drive. Light Medical's mission is to offer high quality medical care and to serve those in need, specifically Medicaid, Medicare, and self-pay patients.
About Physicians Treatment Center
PTC provides the Lynchburg Community and surrounding region with walk-In Primary care, Immediate\Urgent care, Occupational Health, Workers Compensation, and Wellness services. PTC was established in 1984 to help patients with their acute medical needs outside of the traditional Monday through Friday, 9-5 hours. PTC has since matured into a 7-provider, full service, Primary Care Office, while still maintaining walk-in roots. They offer virtually all services 7 days a week to include extended evening hours. These hours, coupled with onsite procedures, lab testing, and x-ray services, allow PTC to provide a convenient and economical choice for patient's medical needs. For more information on PTC, please visit: www.ptclynchburg.com.
About Privia Health
Privia Health LLC, based in Arlington, VA, is a national physician practice management and population health technology company that partners with leading doctors to keep people healthy, better manage disease, and to reward providers for delivering high value care. Through its high-performance physician group (Privia Medical Group), accountable care organization (Privia Quality Network), and population health management programs, Privia works in close partnership with forward-thinking health plans and national payers to better align reimbursements to quality and outcomes. Privia's proprietary cloud-based technology platform, combined with an innovative approach to patient engagement and physician-driven wellness, focuses on building a better healthcare delivery system and creating a healthier patient population. For more information: www.priviahealth.com.
####
View all Press Releases
Media Inquiry Contact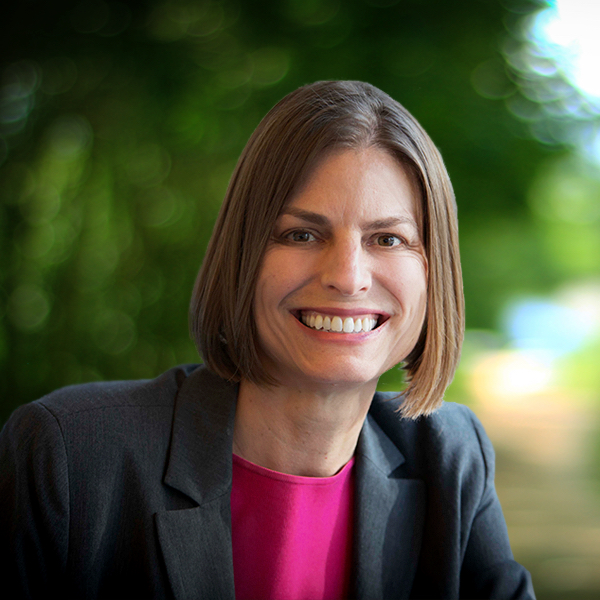 Jen Porter
Vice President
Marketing, Communications & Patient Experience
Privia is available to provide information and interviews to representatives from news media or social media organizations.
As seen in