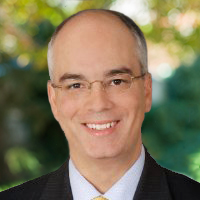 Senior Vice President,
Business Development
Mike is the Senior Vice President of Business Development at Privia Health and is responsible for strategic partnerships and new market growth.
Mike led Privia's expansion into Georgia, North Texas, Gulf Coast Texas, and Southwest Virginia through strategic partnerships with high-performing medical groups. Most recently, Mike led Privia's expansion into Central Florida through an innovative partnership with a leading health system. Mike also led the development of Privia Women's Health, a dedicated vertical focused on the unique needs of women's health providers and their patients.
Previously, he served as the Global Head of Corporate Strategy at Aetna, working under the direction of Aetna's Chairman and CEO to drive top-line growth and diversify earnings sources. He led the development and launch of several new diversified business lines, including Healthagen, Accountable Care Solutions, and Aetna Consulting. Before joining Aetna, he spent more than a decade in management consulting, with a primary focus on the provider and life sciences sectors and he began his career at Brigham and Women's Hospital in Boston.
Mike holds a Bachelor of Arts from Brown University with a double major in Political Science and Economics, and an MBA in Finance from Bentley University.