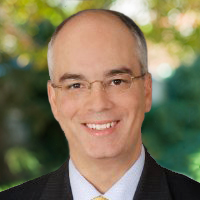 Senior Vice President
Business Development
Mike leads business development at Privia Health. Prior to joining Privia, Mike served as the Global Head of Corporate Strategy at Aetna, working under the direction of Aetna's Chairman and CEO to drive top-line growth and diversify earnings sources. Before joining Aetna, Mike spent over a decade in management consulting, with a primary focus on the provider and life sciences sectors. Mike holds a B.A. from Brown University with a double major in Political Science and Economics, and an MBA in Finance from Bentley College.